PROJECT MANAGER: 
Responsibilities:    Ensure safety standards and regulations are followed; Manage construction staff at the field level; Oversee the organization and implementation of the project; Participate in development of construction concepts; Plan and coordinate construction materials and schedules
Education:   Associate Degree, construction technology or related field |  Bachelor's Degree, civil engineering, construction management or related field | College Diploma, construction technology or related field
Qualifications:   Experience in bridge construction and construction supervising; First Aid certification; Occupational Health and Safety certification
Skills:   Basic computer skills, including Microsoft Office;  Good management skills; Great leadership ability-can take charge and make decisions; Well organized; Works well in a team of other projects managers and higher-level managers; Self-starter and motivated; Communication Skills – Written and Verbal;  Ability to read plans and interpret specifications; Experience with scheduling software such as P6 or MS Project
Position type:  Full-time
Benefits & Compensation:   Negotiable based on experience.  Fully paid family health insurance, retirement plan, bonus eligible, vehicle, 2 weeks PTO after 4 months of employment, and cell phone.
DOWNLOAD JOB DESCRIPTION:  PM Job Requirements
Please send resume and salary requirements to info@haydonbridgecompany.com
CRAWLER CRANE OPERATOR: 
Seeking experienced crawler crane operator with NCCCO certification willing to work the entire state of Kentucky and stay away from home during the work week.  Union wages and fringes plus per diem.
Interested candidates should email their resume to info@haydonbridgecompany.com for consideration.
Haydon Bridge participates in E-Verify

View/Download Posters:
---
Typically hiring the following jobsite trades:
If you wish to be placed in our database for employment consideration, please e-mail us your interest by filling out the employment application (Application for Employment-2019) and submitting it to:
Haydon Bridge Company, Inc.
PO Box 175
703 Old Lebanon Road
Springfield, KY 40069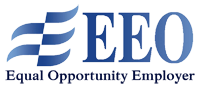 Haydon Bridge Company, Inc is proud to be a Drug-Free Workplace. Haydon Bridge Company is an Equal Employment Opportunity (EEO)/ Affirmative Action employer.  Qualified applicants are considered for employment without regard to race, religion, sex, national origin, age, marital status, sexual orientation, veteran status, disability, or other protected classification as defined by applicable law and regulation.